Want to stay up to date with what's going on at Mt Pleasant?
Just click the "Subscribe" button below & enter your contact info.
You can also Text us now at 404-999-5424
(Text "
guest" your first time with us or text "mpbc" if you're not already receiving texts and would like to)
There's always a place for you at Mt Pleasant!
Be a part of what God is doing & join in His Kingdom work!
There's never been a better time to connect with God than right now! He created us for fellowship with Himself, and He created us for fellowship with others. He has also blessed us with means to connect with Him & each other, even if we can't be together physically. We'll be streaming our Sunday morning services live online and would LOVE for you to join us as we worship Jesus together. Click the button below to join the next live stream service.
Upcoming: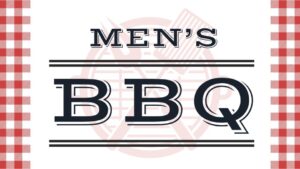 November 30, 2023
6:30 – 7:30pm
Join us for a Men's BBQ at Mt. Pleasant Baptist Church (along with Roopville Road Baptist Church) on Thursday, November, 30th at 6:30PM. Cost is $10 per person. Sign up by clicking on the link below, go to the RR website or see Jamie Wilkinson.Sign up here
Sunday School Small Groups on Campus @ 9 AM
Sunday Morning Worship Service on Campus @ 10:15 AM

(Nursery, Children's Church & Junior Worship Open for Babies thru 5th Grade)
Streaming Service on Facebook, Youtube & Website @ 10:15 AM
Sunday Evening Worship Service on Campus @ 6 PM
Adult Bible Study @ 6:30 PM
AWANA Ministry @ 6:30 PM

*** More details on upcoming events can be found in the MPBC Newsletter,
on our Facebook page, or by contacting the church office***
On Campus Sunday School @ 9 AM
On Campus AM Worship Service @ 10:15 AM
Children's Church & Junior Worship @ 10:15 AM


(Nursery thru 5th Grade)
On Campus PM Worship Service @ 6 PM
AWANA Children & Student ministries